At R.V. College of Engineering, we have established clear policies and procedures to create, maintain and upgrade the Infrastructure for enhancing the Teaching-Learning process at regular intervals of time.
We consider Human resource as the pivotal and most important assets and follow proper systems and processes to recruit, maintain, and retain our Staff members (in Teaching, Technical and Administrative roles). We also provide impetus on expending the budgets in creating and maintaining state-of-the-art Facilities in terms of Buildings, Student spaces, Laboratory equipment, Teaching aids, Learning resources, etc to enhance the overall student experience at our institution.
Classrooms:
We have adequate number of spacious Classrooms with proper ventilation and natural lighting for conducting Theory classes. Ergonomically designed benches have been provided for students.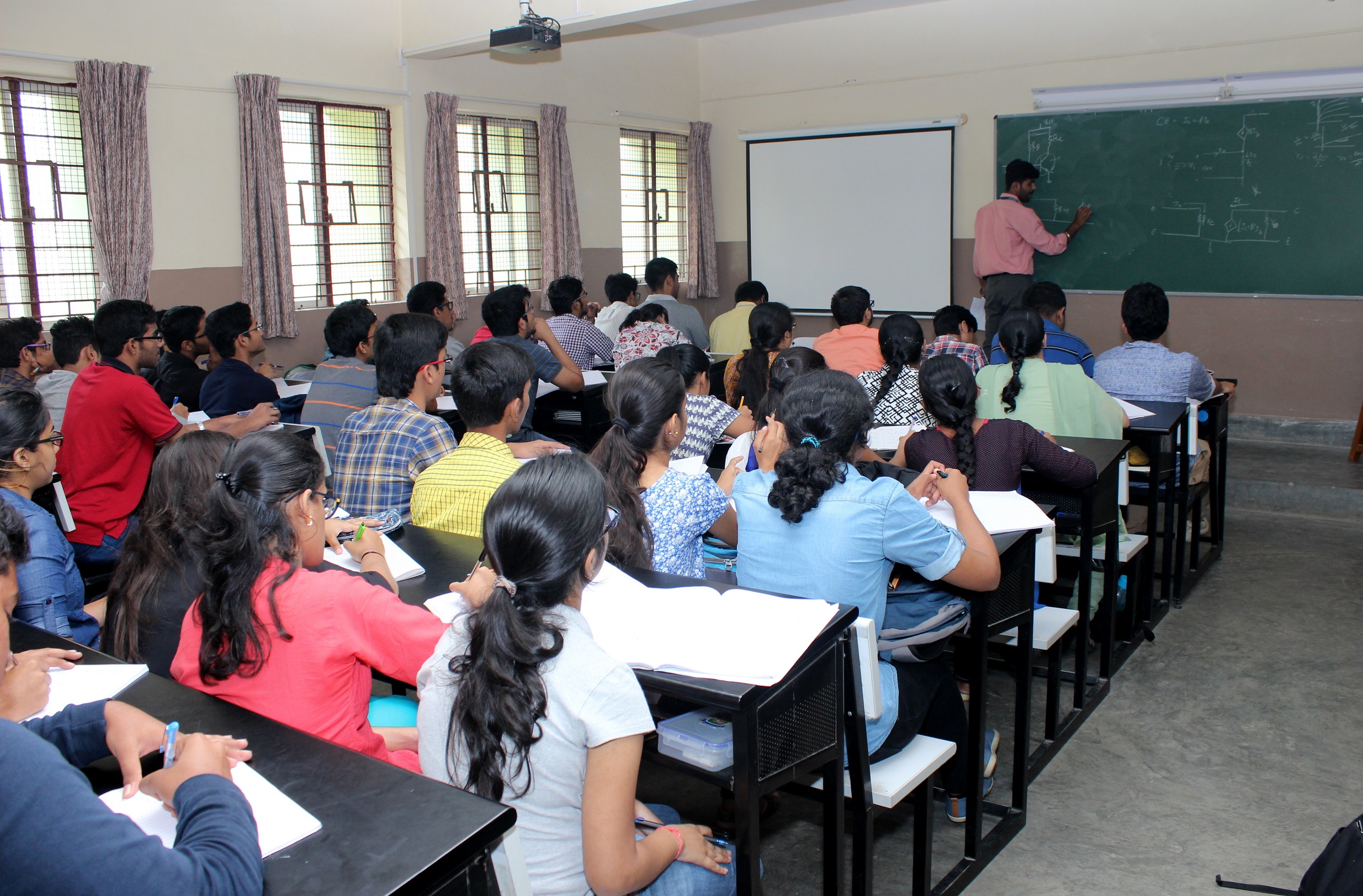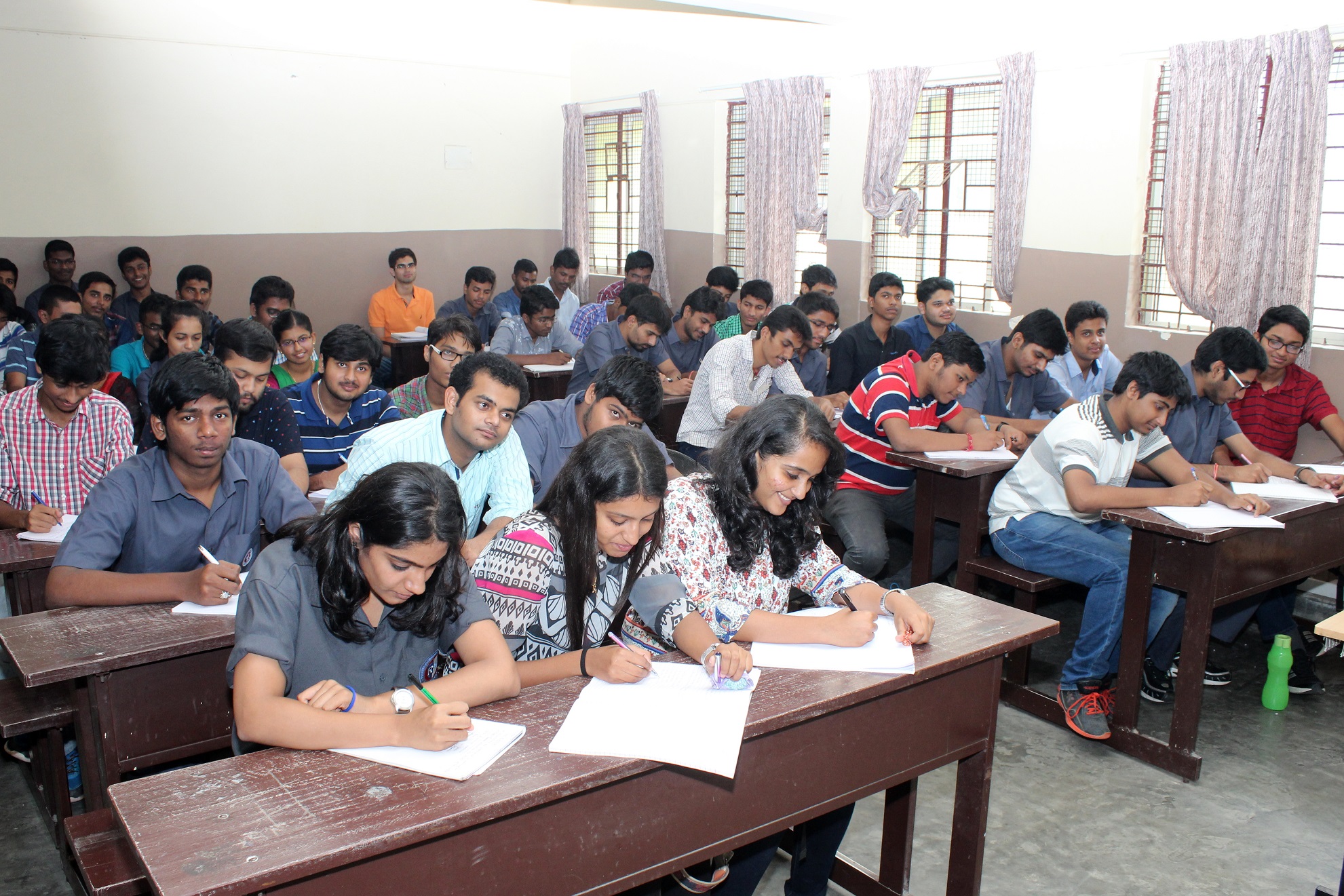 Teaching aids (use of Information and Computer Technology - ICT)
Smart Interactive Dispalys (64 nos.) have been installed in various department in the Campus, for improving the Teaching-Learning process

130 Classrooms are equiped with Projectors/SIDs and Wi-Fi/LAN enabled Internet connectivity.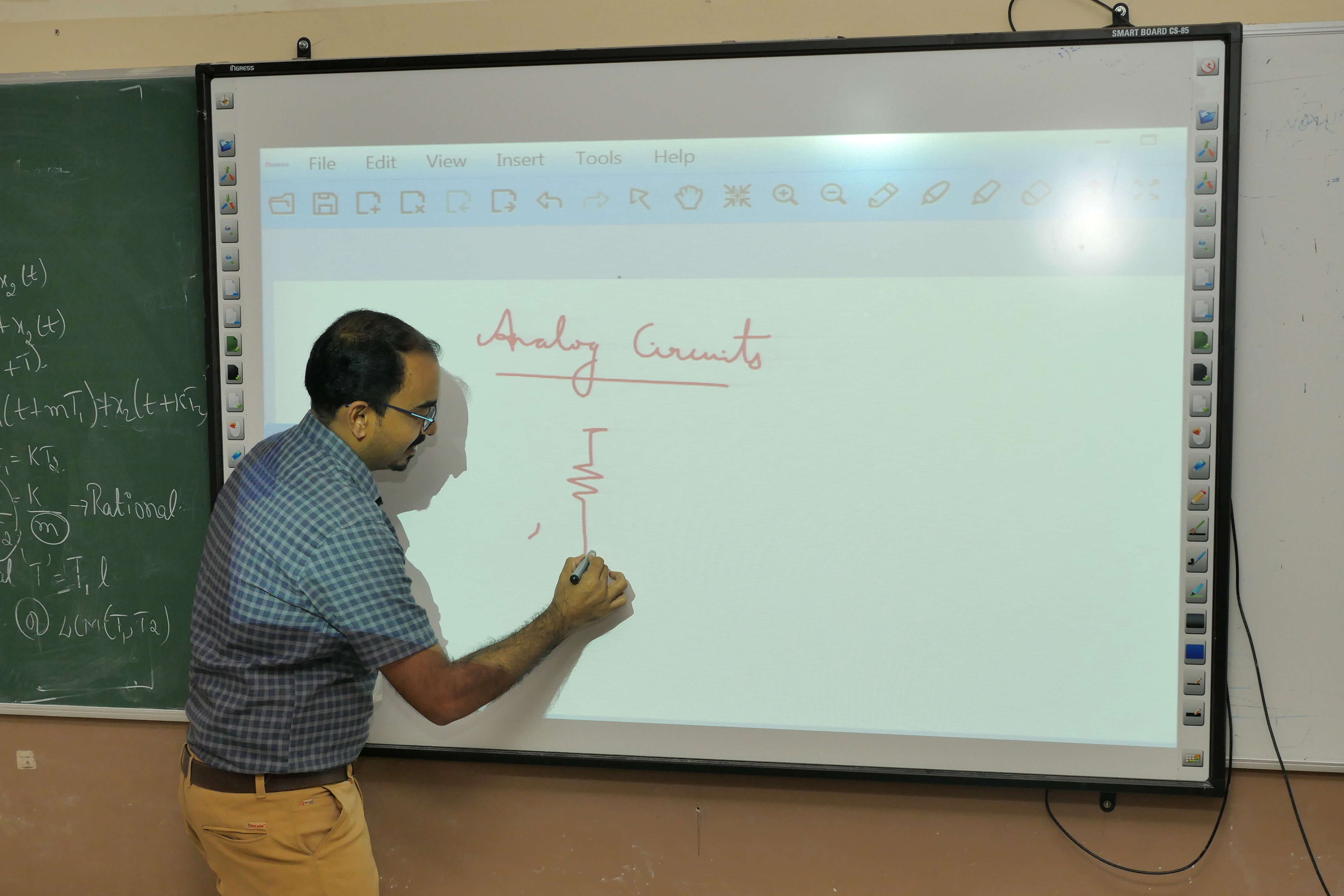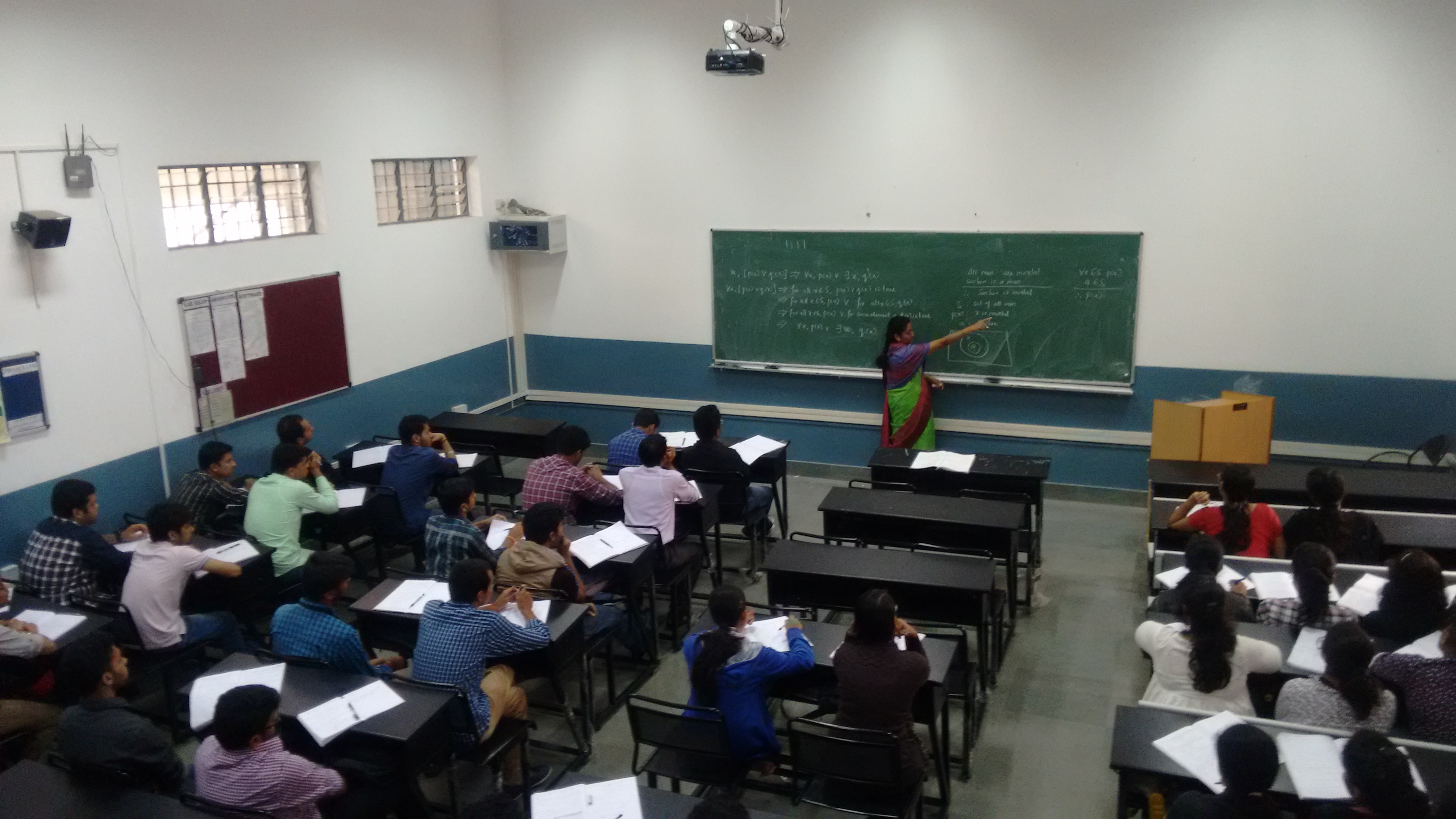 Seminar halls & Auditorium:
Overall 13 Seminar halls with state-of-the-art ICT facilities to conduct College-level Events, State, National & International Conferences, Workshops and Symposia.

One large Auditorium with best in class ICT facilities to conduct College-level Events, State, National & International Conferences, Workshops and Symposia.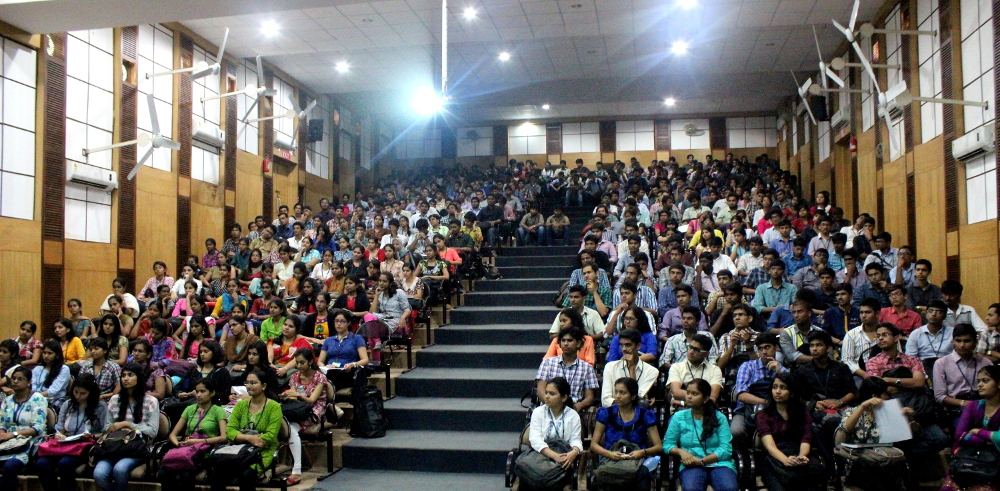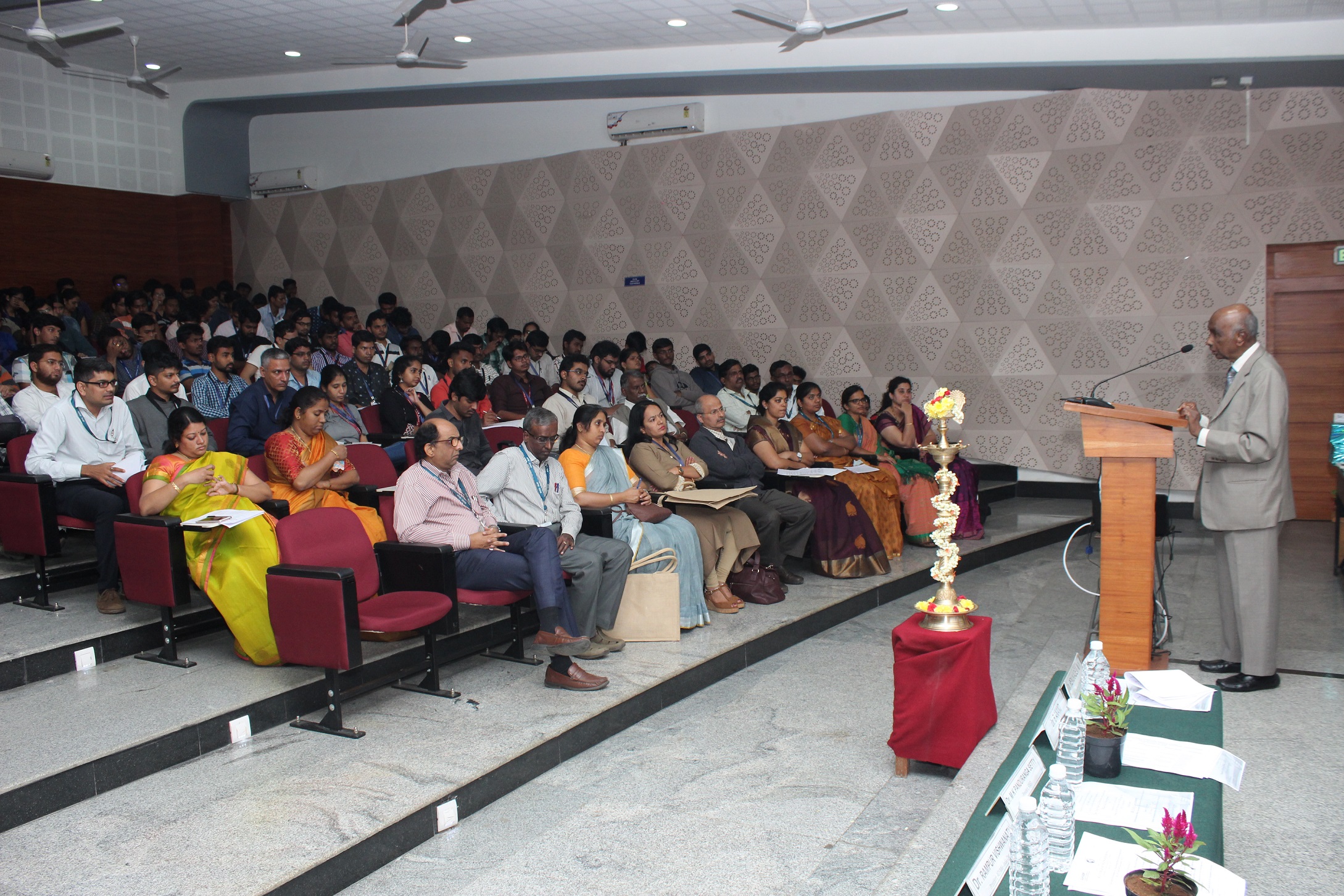 Laboratories (Labs)/Workshops:
All the Laboratories (Labs) and Workshops are well-equipped with latest state-of-the-art equipment's and materials not only to cater towards imparting of Curriculum related aspects to students as well go a level above in acting as a catalyst to motivate students to engage in Research related activities too. The Labs and Workshops are maintained well with regular/periodical upkeep done by professionals.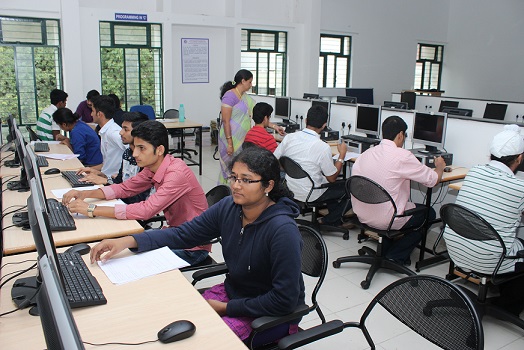 CENTRAL / MAIN LIBRARY AND DEPARTMENTAL LIBRARIES:
The Library set-up consists of the Central / Main Library along with 12 Departmental Libraries attached to the respective Departments, which collectively support the educational needs of students belonging to all the programmes/specializations being offered on campus.
The Libraries contain a vast collection of Semester books, Reference books, Competitive exam books, Bound volumes, Journals, Conference proceedings, e-Books, CD's /DVD's, student Thesis, Dissertations, Periodicals, e-Journals, etc.
LIBRARY AUTOMATION:
The Library has Fully automated all its services by implementing Libsoft 12.0 Cloud version software for all Library related activities in the year 2017.
LIBRARY SERVICES:
Library with Open access, WEB OPAC Search (Author, Title & Accession No.), Books Transactions (Issue, Return & Renewal), books are arranged as per Dewey decimal classification (DDC – 21st Edition). The link is:- Web OPAC (Within Campus link http://172.16.2.117/opac/)  (Outside Campus link http://112.133.207.137/opac)
e-JOURNALS / e-RESOURCES:
e-Journals / e-Resources have been subscribed to by the college through the VTU Consortium (7673 Online Journals). These e-Journals / e-Resource are I.P enabled and can be accessed from anywhere inside the campus. Institutional subscription to Skill Soft e-Books 24*7; there are around 29000 e-Books pertaining to Engineering Pro and IT Pro steams. https://rvce.edu.in//lib-journals
DIGITAL LIBRARY SERVICES:
The Library is subscribing to e-Resources for all the Programmes, namely - Undergraduate, Postgraduate, Masters of Computer Applications (M.C.A) through the Vishveshwaraya Technological University (V.T.U) e-Resources Consortium. These resources are Internet Protocol (I.P) based and can be accessed anywhere in the campus only. They are made available through the college Website using the link:- https://rvce.edu.in//lib-journals
COMPUTER SYSTEMS NETWORKING IN LIBRARY:
Readers can leverage upon the Networking facility provided in the Library which consists of Computer systems (60 PC's with 2 Printers) connected to the Internet for accessing digital libraries as well as in preparing assignments, research activities, etc.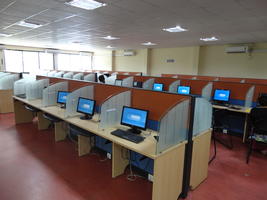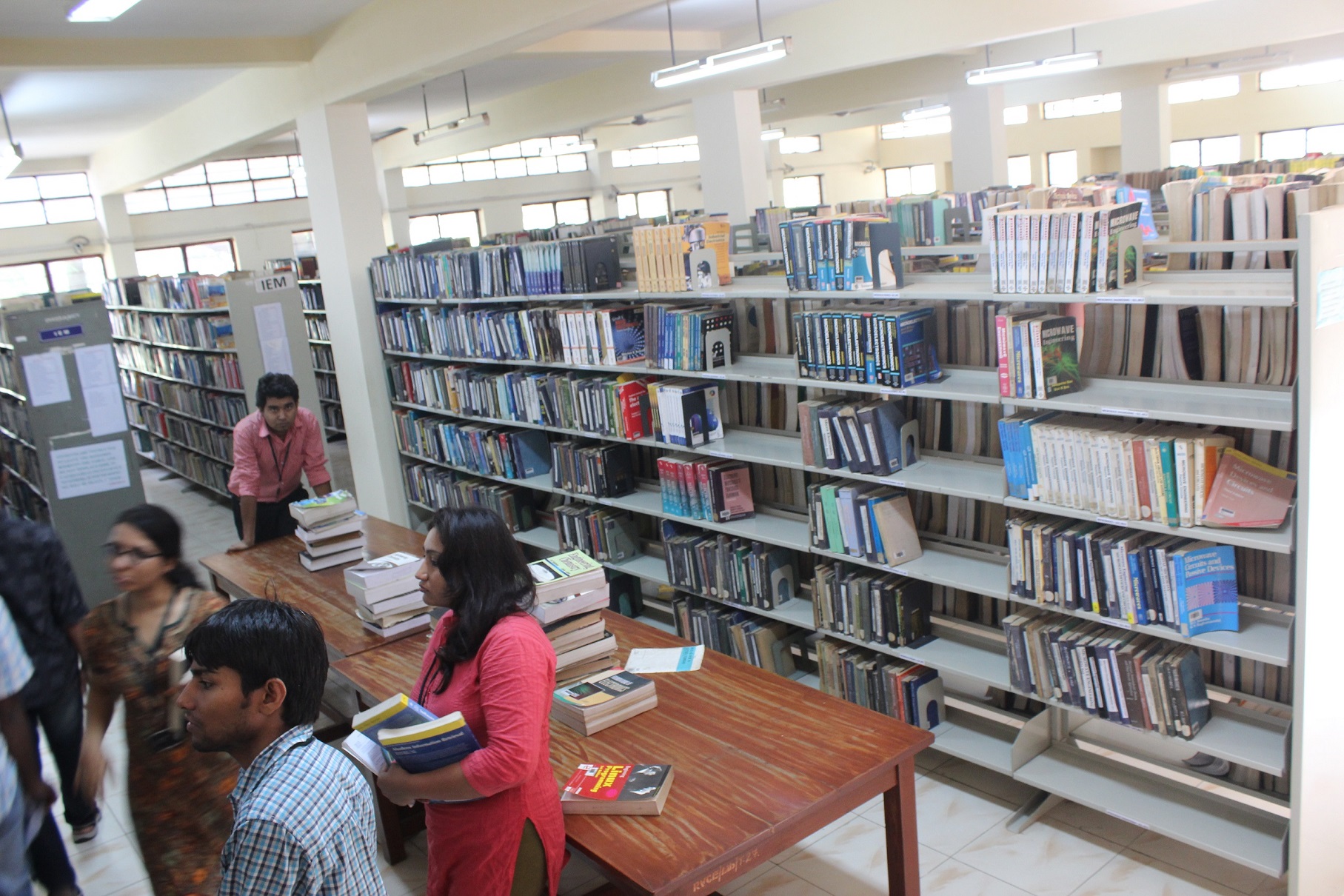 PREVIOUS SEMESTERS / YEARS QUESTION PAPERS:
Readers can also access Previous Semesters / Years Question Papers on the Library page on the college website in the link given along side:- ftp://172.16.44.44/QUESTION%20PAPERS/
NPTEL:
NPTEL Videos are uploaded in the following Internet Protocol (I.P) link and can be accessed by students/faculty within the campus. Repository of NPTEL Videos collected from IIT-Madras is made available in the Intranet through the following Link: http://172.16.44.44/nnptel.html
DELNET (Developing Library Network)
In case of non-availability of specific Books, Journals, e-Journals articles at the Central / Main Library or Departmental Libraries; the same can be accessed through DELNET using the link:- http://delnet.nic.in/
ISSUANCE AND RETURN OF BOOKS:
Issuance / Circulation of Books – Semester books for UG & PG sections will be issued for readers.
Reference Services - Reference books are for reference only inside the respective Libraries; not issued to readers.
Book Bank Facility – This facility is provided exclusively for SC/ST students; additional two books are issued apart from the books in the stack area each semester.
User awareness Programme - Library facility and services orientation programme is given for the new students and faculties.
Reprographic Services are centralized.
Newspapers - Library receives 8 English and 7 Kannada newspapers and 12 magazines, which are displayed in the Newspaper section.
Collection of rare books, manuscripts, special reports or any other knowledge resource for Library enrichment:
The Central / Main Library along with the respective Departmental Libraries maintain a collection of rare books and other knowledge resources as standards, Dissertation/Thesis of Masters and Doctoral courses, Conference proceedings, etc. Also, students are advised to access the link for more information regarding rare books:- https://ndl.iitkgp.ac.in/
Sports and Extra-curricular activities:
The college gives importance to all-round development of its students by encouraging them to participate in sporting and cultural activities to stay physically fit as well as improve their creativity, interpersonal and organizing skills. The Cultural Activities Team (CAT) at the College level is a think tank comprising of like-students with a creative bent of mind who organize various Cultural programmes for students through the year. They also participate at Inter-Collegiate fest and events. The Physical Education Department is well-equipped with required infrastructure to train students on various indoor and outdoor games and events. The Old Sports Complex and New Sports Complex provide students with facilities to engage in sporting activities such as Indoor Shuttle Badminton, Carom, Table tennis, Cricket, etc. The students can also make use of the Gymnasium. The college organizes in-house sporting events as well as it also encourages students to excel in sports as University level, National and International level. Currently two students have represented our country in the Swimming discipline in the recent Asian Games. Sporting greats who have studied at our institution at the International level are Mr. Anil Kumble (Cricket) and Mr. Chetan Baboor (Table Tennis).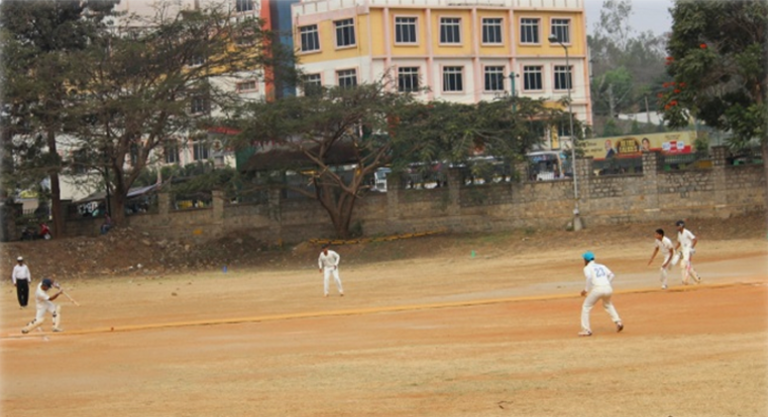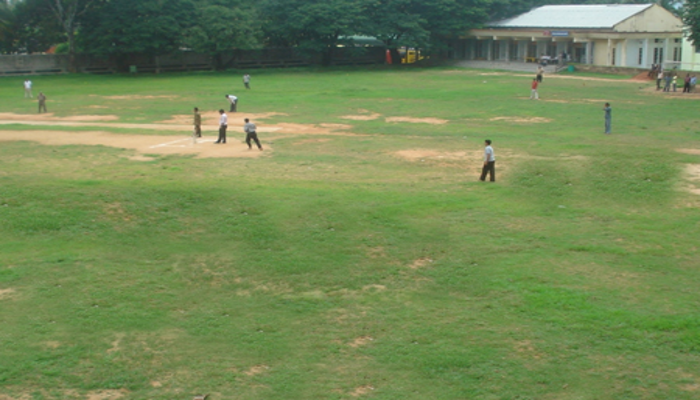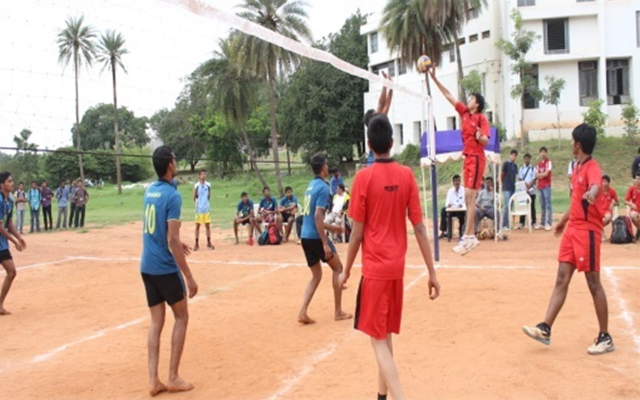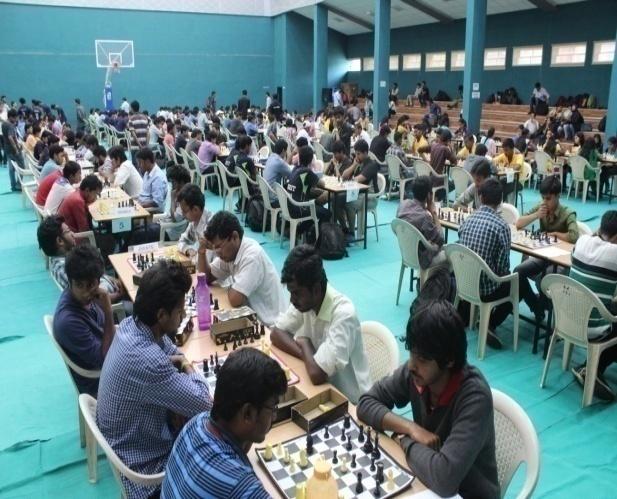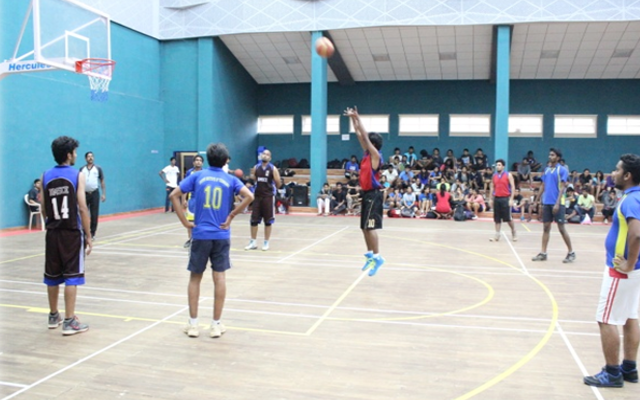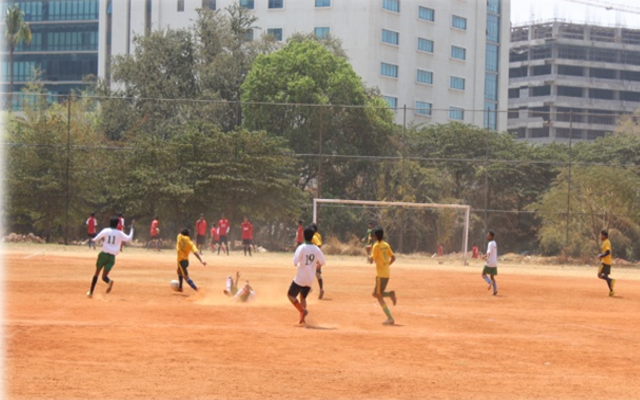 Computers & Information Technology (I.T) Infrastructure Maintenance:
The College has 73 Computer Labs, 2518 Desktop, 230 Thinclients, Servers, Data Centre, Internet Bandwidth of 1000 Mbps with Wi-Fi connectivity.
Information Technology (I.T) related issues in the campus are logged through an internal portal. Calls are assigned to the technicians and after completion, the status is updated. The activity is being managed internally. The URL is http://172.16.2.112/IT_Maintenance/Complain-Management-System/login.php
Closed Circuit TV's (CCTV):
CCTV's have been installed around the campus and inside the buildings to ensure 24x7 safety and security.
An in-house I.T Maintenance team comprising of experienced Networking professionals handles the I.T Infrastructure – Computer Labs, Computers,  Servers, Data Centre, Internet, Firewall, etc of College/Departments on a daily basis. At the Departmental level, Computer labs are also maintained by the I.T Coordinators of the respective departments who handle the minor software or hardware issues.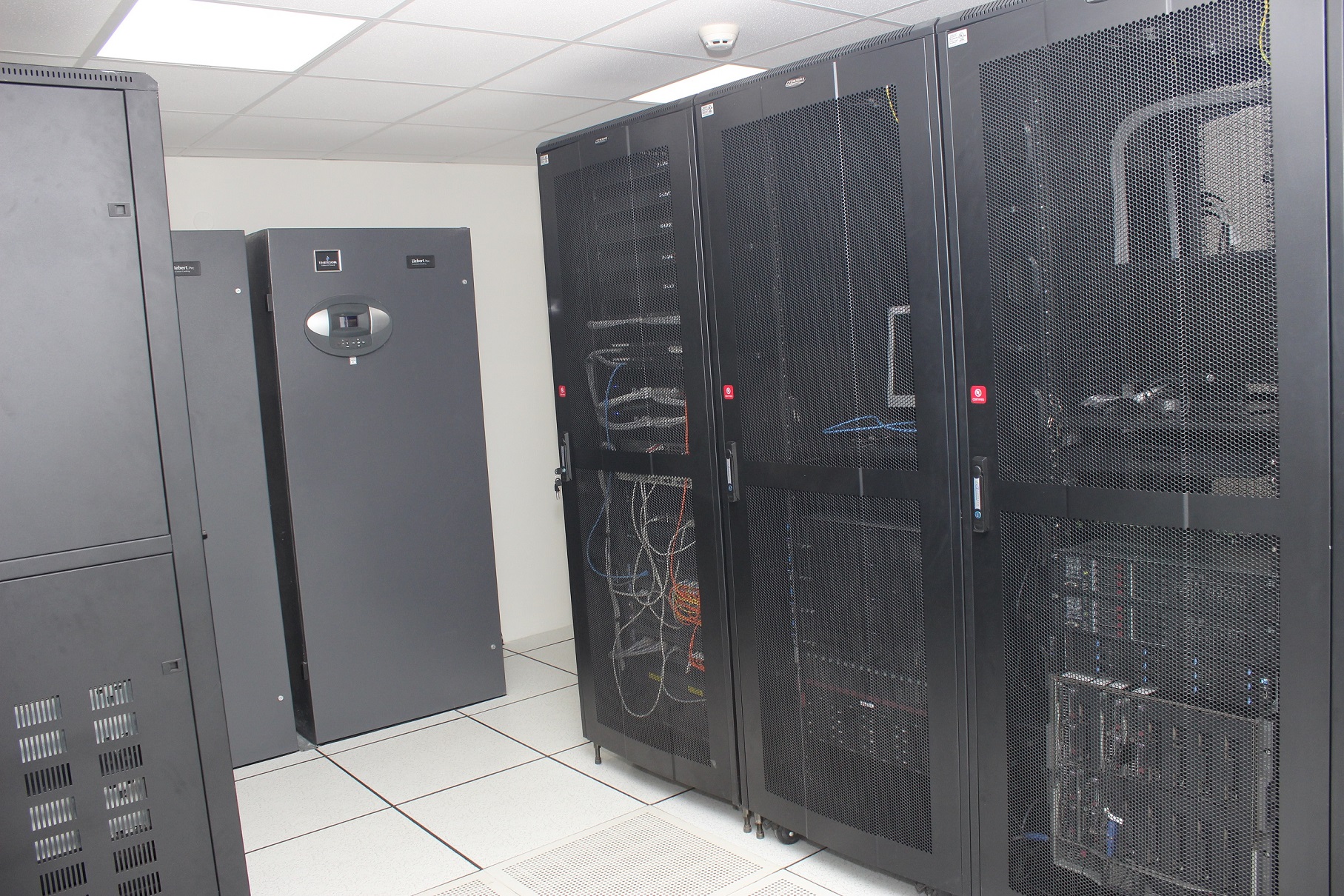 Datacenter
Computers & Peripherals, Network Infrastructure:
Preventive / Routine maintenance is handled by the respective department technical staff.
Breakdown maintenance is handled by the IT maintenance cell.
Servers:
Hardware Maintenance of Critical Servers has been outsourced.
Services:
All IT Services are managed internally with some minor external vendor/ OEM support.
Software:
Apart from the perpetual licenses the other software are regularly renewed with the respective vendors. The institution has an exclusive agreement with Microsoft, which is renewed annually.