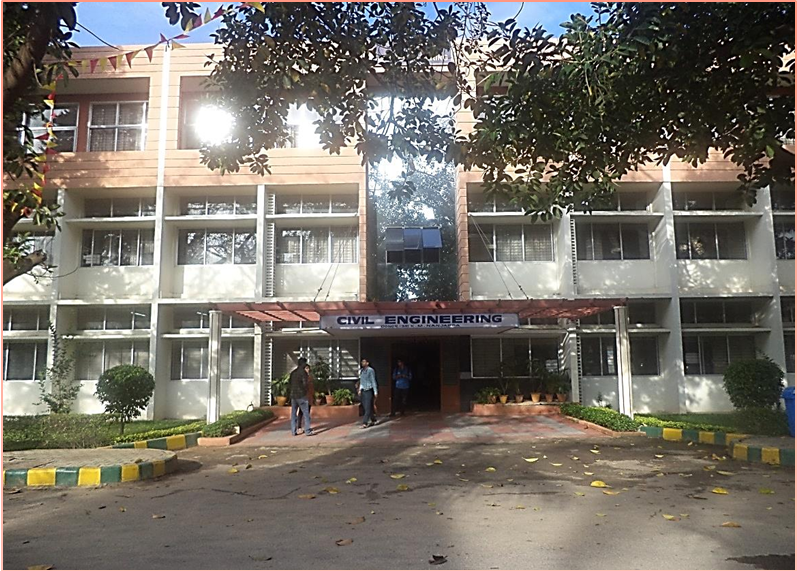 To cater to the demand of the highway construction industry and infrastructure, R V College of Engineering has started the course M Tech – Highway Technology in the year 2009. During two years of rigorous training the students with specific skill sets will be aligned with industry and societal needs. The program has been accredited by NBA. The program is autonomous and affiliated to VTU.
Highway Technology is a unique and innovative profession which makes a noteworthy contribution to the society, in particular to highway infrastructure development. The highway engineers are engaged in teaching, research, analysis and design, economic, environmental, aesthetic and social aspects of Civil engineering infrastructures /highways. The highways can be composed of varied types of materials including custom built sustainable materials including use of waste /marginal to cater to different demands / varied requirements.
Highway Technologists carry out analysis and design of highways and prepare drawings and ensure they are safe, economical and durable. Specialization areas include traffic engineering, pavement evaluation, pavement management systems, .transportation planning. Highway engineers normally work as a team and ensure that the highways and pavements are safe, economical enough to withstand the design traffic and overloading. Highway engineers are usually associated with highway construction agencies. This is essential to ensure that all components of the highways are safe and capable of fulfilling their intended function.
Admissions:
The graduates having Civil Engineering degree or equivalent from any recognized University can apply for this course. The selection process will be through PGCET conducted by Karnataka Examination Authority, Government of Karnataka. The management quota seats are filled based on the merit in GATE/PGCET examination.
The Department of Civil Engineering is well equipped with state of art testing facilities required for advanced learning.
Laboratories and class rooms:
Civil Engineering Department has eight Laboratories measuring 900 Sqm of carpet area for UG. For PG there are three laboratories measuring 294 Sqm of carpet area. The research laboratory measures 85 Sqm of carpet area.
Some of the facilities are:
Fatigue Testing machine; Marshall Testing Machine, Benkelman Beam, Bump Integrator, skid resistance tester. Major softwares available for post graduate students include MX Roads Auto CAD14, Arc Desktop 9.3, and Auto Plotter etc. The Department has adequate number of classrooms and tutorial rooms catering to UG and PG programs. The Department has extensive wired/WiFi enabled internet facilities.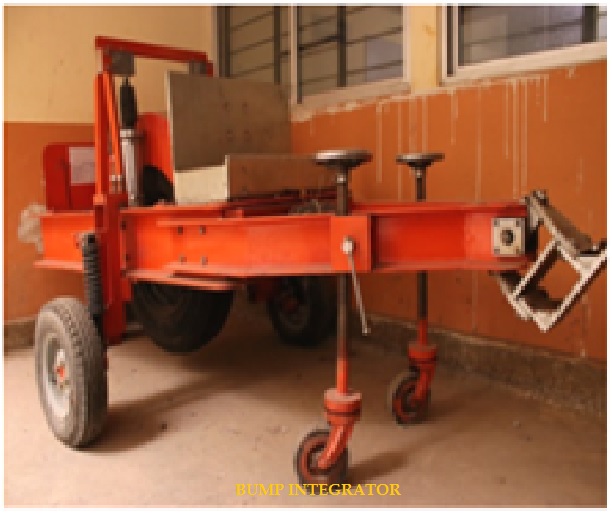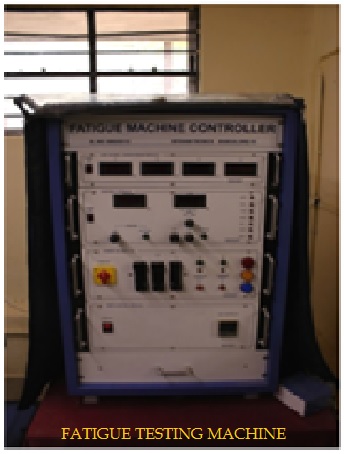 Some equipments in Highway Technology Laboratory
R&D and Consultancy
The Department is involved in R&D work, offers consultancy services and conducts training programmes for industry and government organizations. Students are encouraged to participate in extra-curricular and co-curricular activities. Industry Institute interaction is nurtured by organizing and coordinating frequent industrial visits, Expert Lectures, and Seminars. Reputed companies like L&T ECC, Shapoorji Pallonji, Brigade Group, Atkins, Total Environment, Tata Consulting engineers, Cognizant Technologies, Accenture recruit students of the department.
Faculty:
One each of Professor, Associate Professor and Assistant Professor have been designated for M Tech Highway Technology program supported by several other faculty members. Majority of the faculty members possess doctoral degree in the relevant field of engineering. All the Professors, Associate Professors are recognized as research supervisors to guide Ph.D and M.Sc – Engineering by Research.
Students Achievements:
The students are successful in securing ranks in the University examinations. Some of the project dissertation works have been adjudged as most innovative research work by Karnataka State Council for Science and Technology, Government of Karnataka.
GATE Scholarship and Other Financial Assistance:
The candidates who have passed the Graduate Aptitude Test in Engineering (GATE) Examination are eligible for GATE scholarship as per AICTE. The GATE scholarship will be disbursed to the eligible candidates directly by AICTE. R V College of Engineering has the distinction of having maximum number of GATE scholars in the state of Karnataka. There are many voluntary agencies which support the economically challenged and meritorious students in RVCE. Sarthaka Trust formed by the alumni of RVCE is very active in this regard. During the month of September every year, the trust identifies and distributes the scholarships to the deserving students.
Program Educational Objectives
Analyze, design, construct, evaluate and maintain bituminous, concrete and composite pavements

Exhibit professionalism in consultancy, entrepreneurship and academics in highway technology

Engage in lifelong learning through research including association with professional societies

Adopt sustainable and inclusive technologies to address societal needs
Programme Outcomes:
After successful completion of the program, the post graduates will be able to
Independently carryout research / investigation and development work to solve practical problems related to highway technology

Write and present a substantial technical report /document in the field of Highway technology

Demonstrate a degree of mastery over materials, analysis, design, construction, maintenance and management of highways

Use modern tool for design, analysis and management of highways

Adopt safe, economical, ethical and sustainable factors in design, construction and management of highways.

Exhibit multi-disciplinary and management skills with commitment to lifelong learning
Program Structure:
The minimum duration of the program is two years. All the semester end examinations will be conducted by the college since the college is autonomous affiliated to VTU. However the continuous evaluation is done by the faculty members as per the university regulations. The detailed list of the courses of this program is as follows.
First Semester
| | | |
| --- | --- | --- |
| Sl.No. | Course Code | Course Title |
| 1 | 18MAT 11A | Applied Mathematics |
| 2 | 18MHT12 | Pavement Materials |
| 3 | 18MHT13 | Traffic Engineering and Design |
| 4 | 18HSS 14 | Professional Skills Development |
| 5 | 18MHT1AX | Soil Mechanics for Highway Engineering, Road Safety Engineering/ Infrastructure Finance |
| 6 | 18MHT1BX | Highway Geometric Design/ Remote Sensing and GIS in Transportation Planning/  Transportation Planning |
Second Semester
| | | |
| --- | --- | --- |
| Sl.No. | Course Code | Course Title |
| 1 | 18MHT21 | Pavement Analysis and Design |
| 2 | 18MHT22 | Highway Construction and Maintenance |
| 3 | 18IEM23 | Research Methodology |
| 4 | 18MHT24 | Minor Project |
| 5 | 18MHT 2CX | Road Projects/ Road Construction Equipments/ Advanced Traffic Engineering |
| 6 | 18MHT/ MST 2DX | Special Problems in Road Construction/ Design of Bridges and Grade Separators/ Intelligent Transportation Systems |
Third Semester
| | | |
| --- | --- | --- |
| Sl.No. | Course Code | Course Title |
| 1 | 18MHT 31 |  Pavement Deterioration and Evaluation |
| 2 | 18MHT 32X |  Pavement Management Systems/ Environment Impact Assessment of Road Projects/ Road Construction Planning   and Management |
Fourth Semester
| | | |
| --- | --- | --- |
| Sl.No. | Course Code | Course Title |
| 1 | 18 MHT41 |  Dissertation |
| 2 | 18 MHT42 |  Technical Seminar |