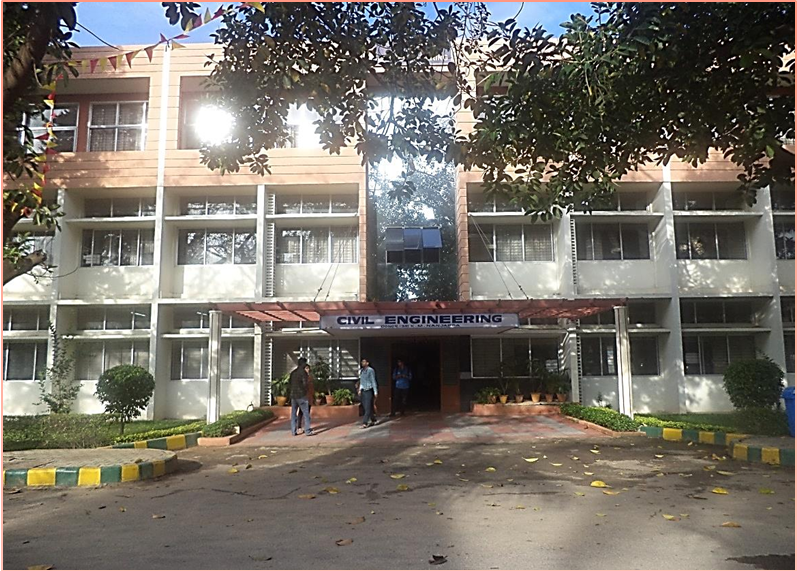 To cater to the demand of the construction industry and infrastructure, R V College of Engineering has started the program in M Tech – Structural Engineering in the year 2006. During two years of the program, rigorous training is imparted to the students with specific skill sets aligned with industry and societal needs. The program has been accredited by National Board of Accreditation. The program is autonomous and affiliated to Visvesvaraya Technological University.
Structural engineering is a unique and creative profession which makes a significant contribution to the society, in particular to infrastructure development. The structural engineering program involves in teaching, research, analysis and design economic, environmental, aesthetic and social aspects of Civil engineering structures. They can be composed of different structural materials including tailor made composites and novel materials to cater to different / demands / varied requirements.
Structural engineers carry out analysis and design of structures and prepare drawings and ensure they are safe and durable. Specialization areas include earthquake engineering, repair and rehabilitation, masonry, concrete technology, alternate building technology. Structural engineers normally work as a team and ensure that the structures are strong enough to withstand natural forces and imposed loads. Structural engineers are usually associated with architects, builders and other engineering professionals. This is essential to ensure that all components of the structure are safe and capable of fulfilling their intended limit state functions. Students who successfully graduate from the program will have all the skills required for research and industrial needs.
Admissions:
The graduates having Civil Engineering degree or equivalent from any recognized University can apply for this course. The selection process will be through PGCET conducted by Karnataka Examination Authority, Government of Karnataka. The management quota seats are filled based on the merit in GATE/PGCET examination.
Laboratories and Class rooms:
Civil Engineering Department has eight Laboratories measuring 900 Sqm of carpet area for UG. For PG there are three laboratories measuring 294 Sqm of carpet area. The research laboratory measures 85 Sqm of carpet area.
Some of the facilities are:
Strain Controlled UTM (2000kN); Mini test floor; Loading frame; Fatigue testing machine; Humidity chamber. Major softwares available for post graduate students include STAAD ProV8i, , Ansys, ETABS, NISA-CIVILV19.0, Ansys,Matlab,etc.. The Department has adequate number of classrooms and tutorial rooms catering to UG and PG programs. The Department has extensive wired/WiFi enabled internet facilities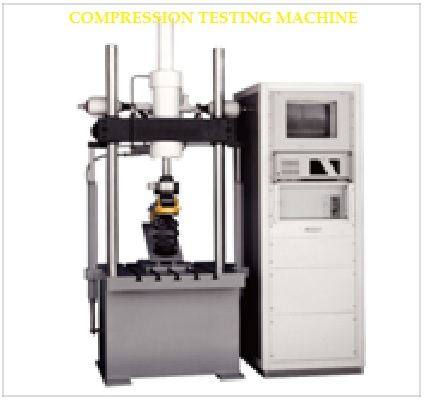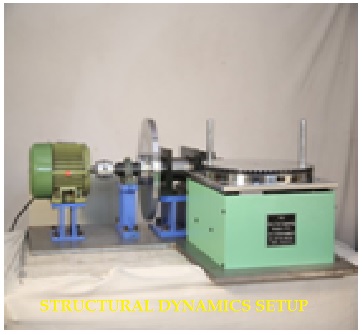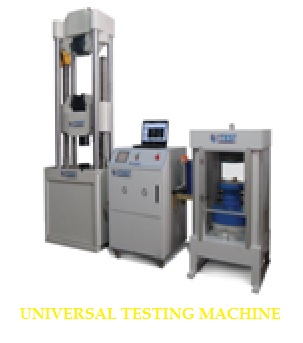 Some equipments in Structural Engineering Laboratory
R&D and Consultancy
The Department is involved in R&D work, offers consultancy services and conducts training programmes for industry and government organizations. Students are encouraged to participate in extra-curricular and co-curricular activities. Industry Institute interaction is nurtured by organizing and coordinating frequent industrial visits, Expert Lectures, and Seminars. Reputed companies like L&T ECC, Shapoorji Pallonji, Brigade Group, Atkins, Total Environment, Tata Consulting engineers, Cognizant Technologies, Accenture recruit students of the department.
Faculty
One each of Professor, Associate Professor and Assistant Professor has been designated for M. Tech Structural Engineering program supported by several other faculty members.All the faculty of program possess doctoral degree in the relevant field of engineering. All the Professors, Associate Professors are also recognized as research supervisors to guide Ph.D and M.Sc – Engineering by Research.
Students Achievements:
The students are successful in securing ranks in the University examinations. Some of the project dissertation works have been published in reputed journals.
GATE Scholarship and Other Financial Assistance:
The candidates who have passed the Graduate Aptitude Test in Engineering (GATE) Examination are eligible for GATE scholarship as per AICTE. The GATE scholarship will be disbursed to the eligible candidates directly by AICTE. R V College of Engineering has the distinction of having maximum number of GATE scholars in the state of Karnataka. There are many voluntary agencies which support the economically challenged and meritorious students in RVCE. Sarthaka Trust formed by the alumni of RVCE is very active in this regard. During the month of September every year, the trust identifies and distributes the scholarships to the deserving students.
Program Educational Objectives:
Independently analyze and design various structures with a focus on sustainable materials.

Develop professionalism in academics, consultancy and entrepreneurship in structural engineering and allied fields.

Pursue advanced research and engage in lifelong learning.

Address societal needs through state of art technologies including interdisciplinary approach.
Program Outcomes:
After successful completion of the program, the post graduates will be able to:
1: Independently carry out research / investigation and development work to solve practical problems in Structural Engineering.
2: Write and present a substantial technical report/document in the area of Structural Engineering
3: Demonstrate a degree of mastery in use of materials, analysis and design for structural components.
4: Use modern tools for analysis and design of structural systems.
5: Adopt safety and ethical practices in structural design for sustainable environment.
6: Exhibit multidisciplinary and managerial skills, with a commitment to lifelong learning.
Program Structure
The minimum duration of the program is two years. All the semester end examinations will be conducted by the college due to its autonomous status. However the continuous evaluation is done by the faculty members as per the university regulations. The detailed lists of the courses of this program.
First Semester
| | | |
| --- | --- | --- |
| Sl.No. | Course Code | Course Title |
| 1 | 18MAT 11A | Applied Mathematics |
| 2 | 18MST12 | Computational Structural Mechanics |
| 3 | 18MST13 | Advanced Design of Reinforced Concrete Structures |
| 4 | 18HSS 14 | Professional Skills Development |
| 5 | 18MST1AX | Elective A |
| 6 | 18MST1BX | Elective B |
SEMESTER : I - PROFESSIONAL ELECTIVES
| | | |
| --- | --- | --- |
| Sl.No. | Course Code | Course Title |
|   | GROUP A: | PROFESSIONAL ELECTIVES |
| 1 | 18MST 1A1 | Repair and Rehabilitation of structures |
| 2 | 18MST 1A2 | Design of form work  |
| 3 | 18MST 1A3 | Precast Concrete Structures |
|   | GROUP B | PROFESSIONAL ELECTIVES |
| 1 | 18MST 1B1 | Design of  Sub Structures |
| 2 | 18MST 1B2 | Advanced Structural  Analysis |
| 3 | 18MST 1B3 | Structural  Health Monitoring |
Second Semester
| | | |
| --- | --- | --- |
| Sl.No. | Course Code | Course Title |
| 1 | 18MST21 | Structural Dynamics |
| 2 | 18MST22 | Mechanics of Deformable Bodies |
| 3 | 18IEM23 | Research Methodology |
| 4 | 18MST24 | Minor Project |
| 5 | 18MST2CX | Elective C |
| 6 | 18MST2DX | Elective D |
| 7 | 18XX 2G XX | Elective G (Global Elective) |
SEMESTER : II - PROFESSIONAL ELECTIVES
| | | |
| --- | --- | --- |
| Sl.No. | Course Code | Course Title |
|   | GROUP C: | PROFESSIONAL ELECTIVES |
| 1 | 18MST 2C1 | Structural Reliability |
| 2 | 18MST 2C2 | Design of Masonry Structures |
| 3 | 18MST 2C3 | Advanced Design of Reinforced Concrete Structures |
|   | GROUP D | PROFESSIONAL ELECTIVES |
| 1 | 18MST 2D1 | Finite Element Method of Analysis |
| 2 | 18MST 2D2 | Design of Bridges and Grade Separators |
| 3 | 18MST 2D3 | Plate and Shells |
Third Semester
| | | |
| --- | --- | --- |
| Sl.No. | Course Code | Course Title |
| 1 | 18MST31 | Special Construction Materials |
| 2 | 18MST32 | Internship |
| 3 | 18MST33 | Major Project: Phase I |
| 4 | 18MST3EX | Elective-E |
|   | GROUP E: | PROFESSIONAL ELECTIVES |
| 1 | 18MST 3E1 | Advanced Design of Steel Structures |
| 2 | 18MST 3E2 | Stability of Structures |
| 3 | 18MST 3E3 | Earthquake Resistant Structures |
GROUP E: GLOBAL ELECTIVES

Sl. No.

Host Dept

Course Code

Course Title

Credits

 

CS

18CS2G01

Business Analytics

03

 

CV

18CV2G02

Industrial & Occupational Health and Safety

03

 

IM

18IM2G03

Modeling using Linear Programming

03

 

IM

18IM2G04

Project Management

03

 

CH

18CH2G05

Energy Management

03

 

ME

18ME2G06

Industry 4.0

03

 

ME

18ME2G07

Advanced Materials

03

 

CHY

18CY2G08

Composite Materials Science and Engineering

03

 

PHY

18PH2G09

Physics of Materials

03

 

MAT

18MA2G10

Advanced Statistical Methods

03